We'd like to introduce a few of our shows to you. These can be booked for different occasions, some of which under special conditions. Do contact us with your questions!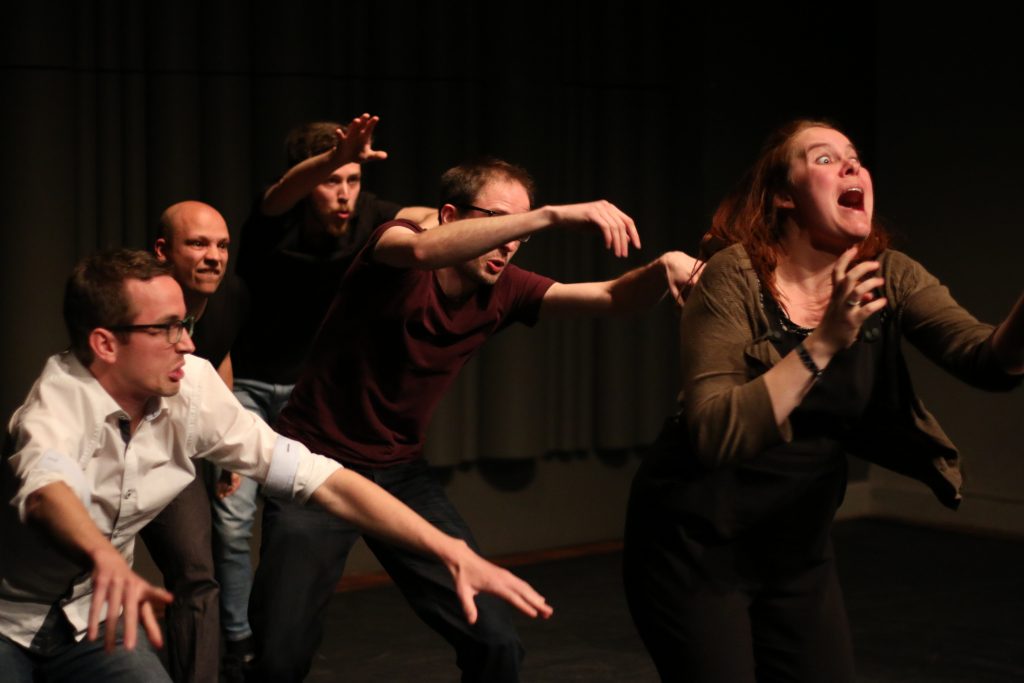 Director's Cut
Three directors show what they've got to impress the audience. Three movies in three different genres are brought to the stage, but of only one of these movies will we see the ending. You decide which one!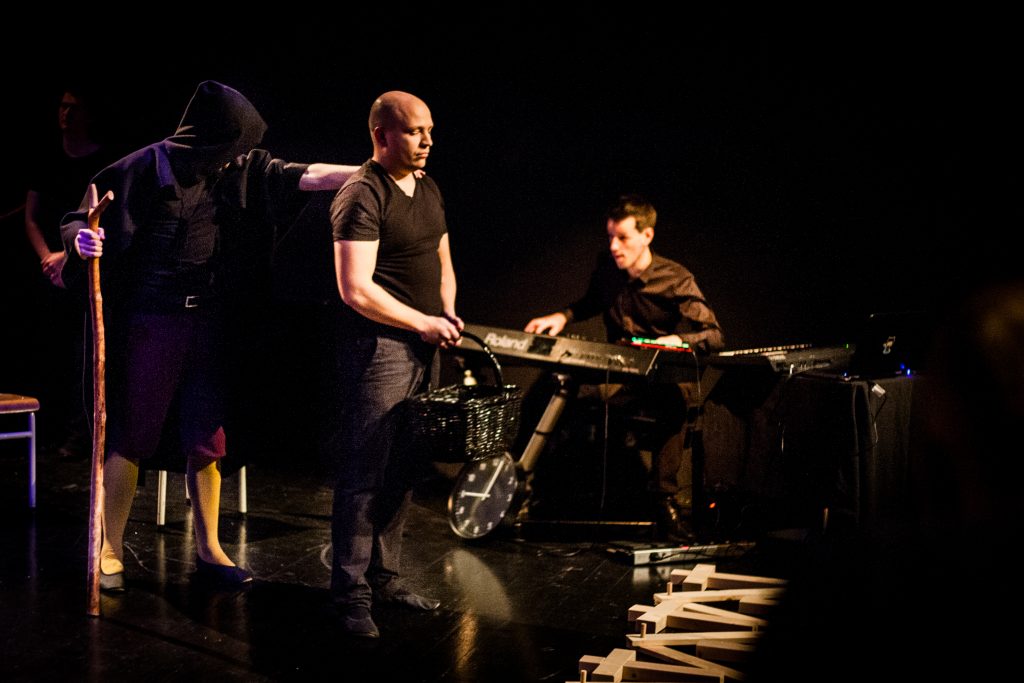 Weerwolven
In Miller's Hollow, werewolves kill innocent villagers during their nightly hunt. The remaining villagers and the audience together try to find out who the werewolves are to execute them. But how do you recognise a werewolf?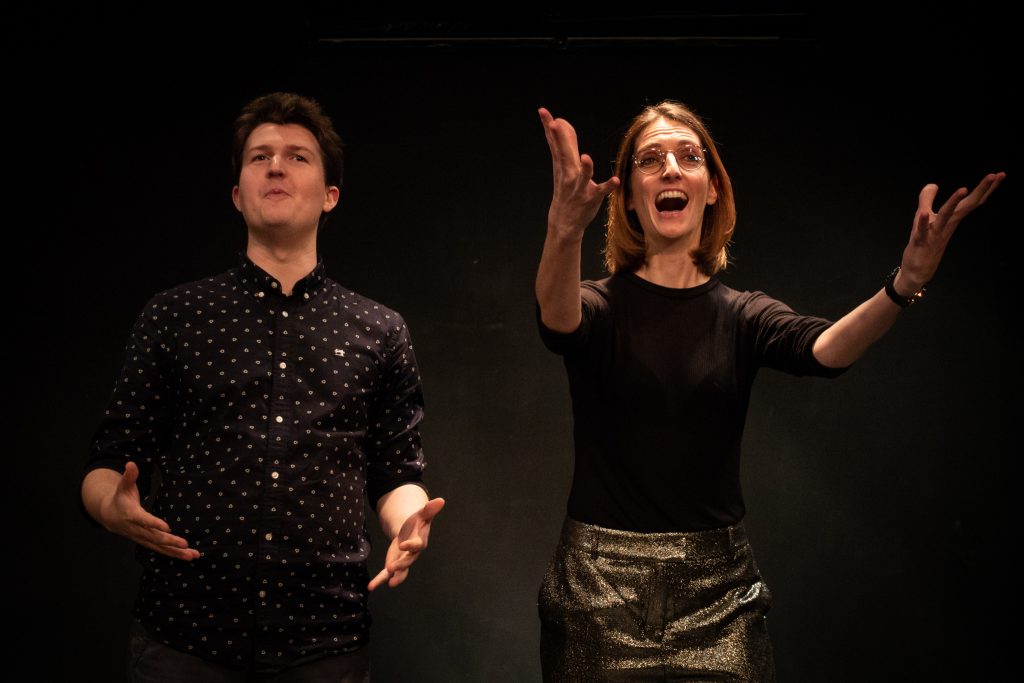 As you wish
Let us think together about the best, most interesting and pleasant option for an improvisation theatre show to be performed at your event or organisation.
References