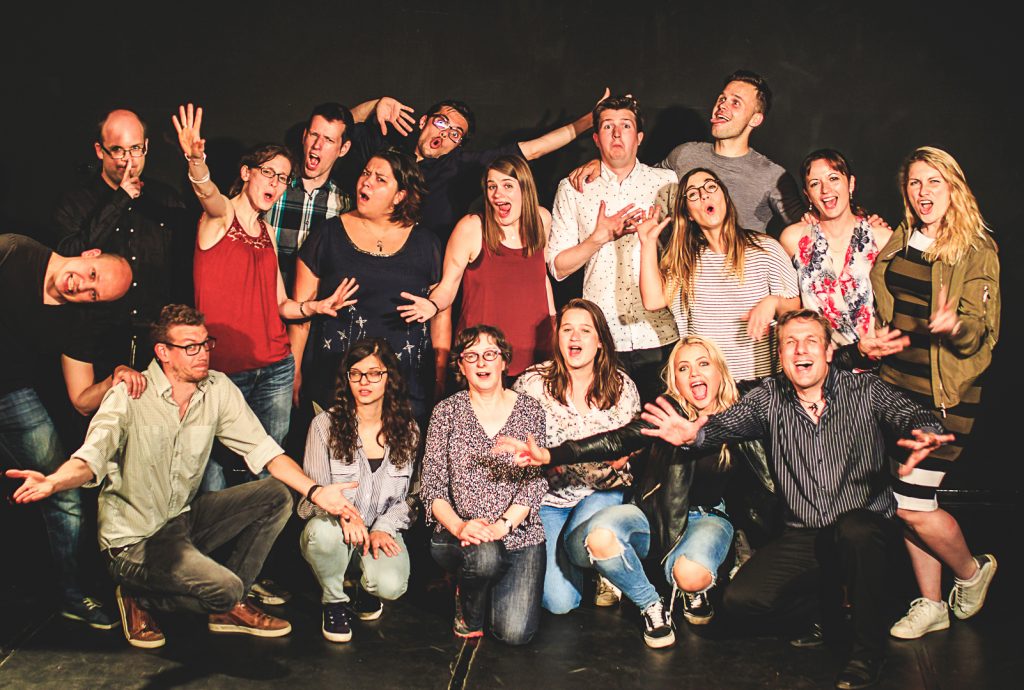 Under the wings of the Swaajp School of Improv you can find full courses in improvisational theatre as well as one-off workshops. These are taught by the performers of Swaajp or by professional – often international – guest teachers. All our activities are listed in the calendar at the bottom of this page.
Beginners
Take your first steps in improvisational theatre with us! Both people with and without acting experience are welcome to explore what an empty stage can turn into, using just your own imagination. You will rediscover your natural spontaneity by going outside of your comfort zone and surprise yourself with the splendid outcome. Participants will get to know the principles of improvisation, and explore them in improv games and exercises focusing on characters, emotions, decor, and story.
Why should I participate?
Our school of improvisation is recommended for people who want to play theatre but are too creative to follow the lines written by others, people who want to improve their public speaking, and definitely people who want to have a lot of fun!
Courses and workshops
No Events on The List at This Time