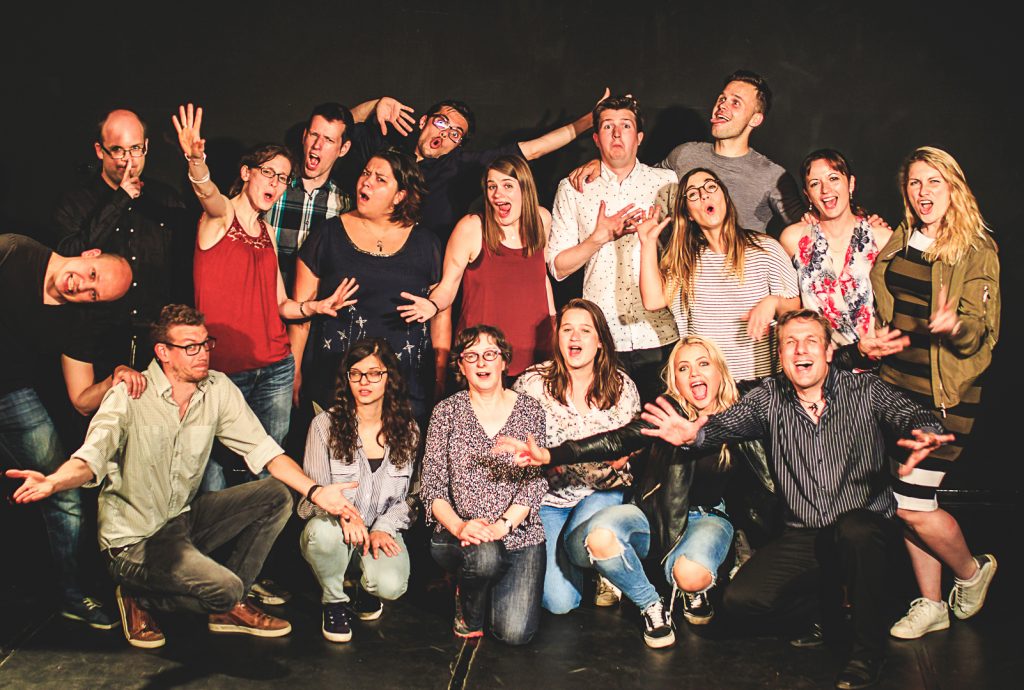 Onder de vleugels van de Swaajp School of Improv vind je zowel volwaardige cursussen improvisatietheater als eenmalige workshops. Deze worden gedoceerd door de eigen spelers van Swaajp of professionele – vaak internationale – gastdocenten. Al onze activiteiten vind je in de kalender onderaan deze pagina. Let wel, al onze cursussen zijn Engelstalig.
Beginners
Neem bij ons je eerste stapjes in het improvisatietheater! Zowel mensen met als zonder acteerervaring zijn welkom om te verkennen waarin een leeg podium kan veranderen als je enkel je verbeelding maar gebruikt. Je herontdekt je natuurlijke spontaniteit door uit je comfortzone te treden en jezelf te verrassen met het magnifieke resultaat. We leren en verdiepen de grondslagen van improvisatietheater door het spelen van improspellen en oefeningen die toegespitst zijn op personage, emotie, decor en verhaal.
Waarom zou ik deelnemen?

Onze improvisatieschool is aanbevolen voor mensen die theater willen spelen, maar te creatief zijn om de tekst te gebruiken die door anderen werd geschreven, mensen die hun spreken in het openbaar willen verbeteren en zeker voor mensen die veel plezier willen maken.
Cursussen en workshops