Heather Urquhart is a wonderful British improviser that forms part of The Maydays and Showstoppers. She's toured the world teaching (musical) improvisation and this weekend she's stopping in Antwerp to work with Swaajp. We're so happy that we were able to ask her some questions about improv as well!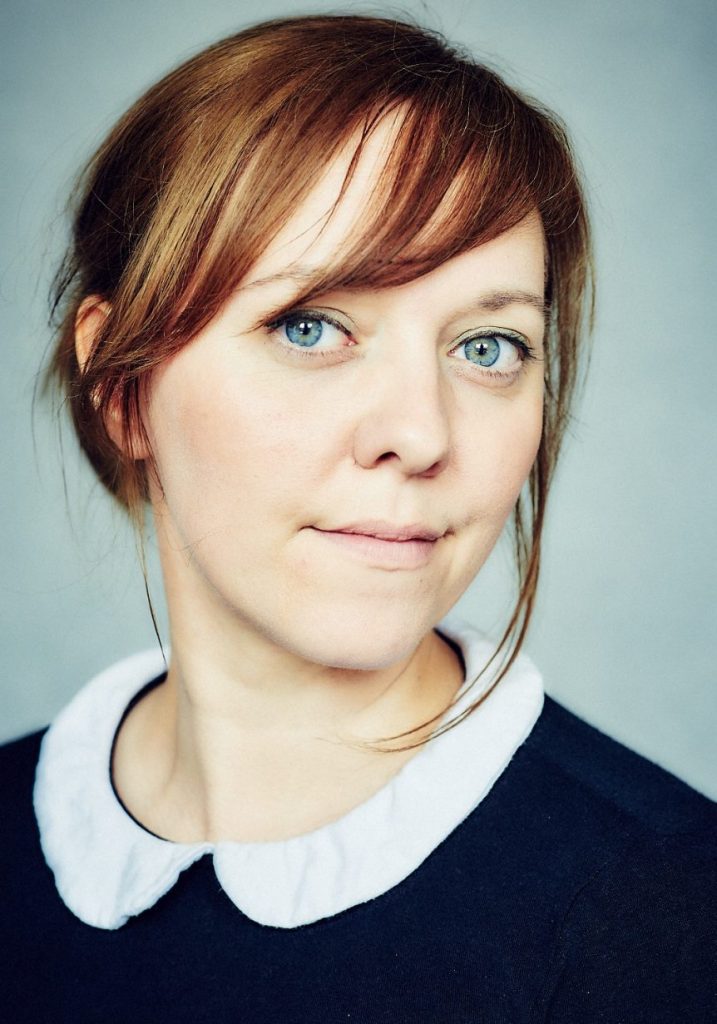 Which three words would you use to describe yourself?
Silly, affectionate, sentimental
What is your background in improv?
I have been improvising for about 20 years now, I started with a Johnstone influenced company but went on the train with I.O and The Annoyance in Chicago. Since then, I've made my own school of improv and have gone on to train with Bill Arnett, Jill Bernard, Joe Bill, Jason Chin, Maja Dekleva Lapajne, Armando Diaz, Colleen Doyle, Jet Evelith, Alex Fendrich, Vinny Francois, Brandon Gardner, Jorin Garguilo, Lyndsay Hailey, Nancy Howland Walker, TJ Jagadowski, Shad Kunkle, Matthieu Loos, Adam Meggido, Susan Messing, Mick Napier, Parallelogramophonograph, Jay Rhoderick, Adal Rifai, Marc Rowland, Kevin Scott, Jason Shotts, Brent Skagford, Rebecca Sohn, Rich Sohn, Tim Sniffen, Marshall Stern, Patti Stiles, Farrell Walsh, Lee White and more. I believe that you never stop learning in improv 
How do you use improv in everyday life?
Most usefully in difficult conversations by listening, really listening and seeking first to understand, then be understood. But I think improv has helped all aspects of my communication.
Which improv player do you admire most and why?
Everyone in the Maydays because they are my friends and inspirations that I am lucky enough to get to work with.What lies, according to you, at the absolute core of improv?Connection and support –  making time and space for the meeting of ideas onstage as it is the whole game and the reason we are not writers. Your brain plus my brain = improv.
What is your favourite improv related memory?
It changes from day to day but today as I write this it is playing a child in an attic singing a song with all her imaginary friends. 
Which improv format are you hoping to perform with Swaajp?
I'm really looking forward to doing a musical with the group as I know they are all very talented and I wanna siiiiinnnnng.
Why should people immediately book tickets and come see this show?
Because it is the best thing they could be doing with their Saturday night in Antwerp and if they miss it, they'll never have the chance to see it again.
Are there any other interesting tidbits about yourself we would love to know?
I am 32 years a vegetarian and I want to try all the the best Belgian vegetarian food this weekend!