25jan19:3022:30Beauty is Ugly - Beata RóżalskaWorkshop19:30 - 22:30 BATS Little Theater, Paardenmarkt 111, 2000 Antwerpen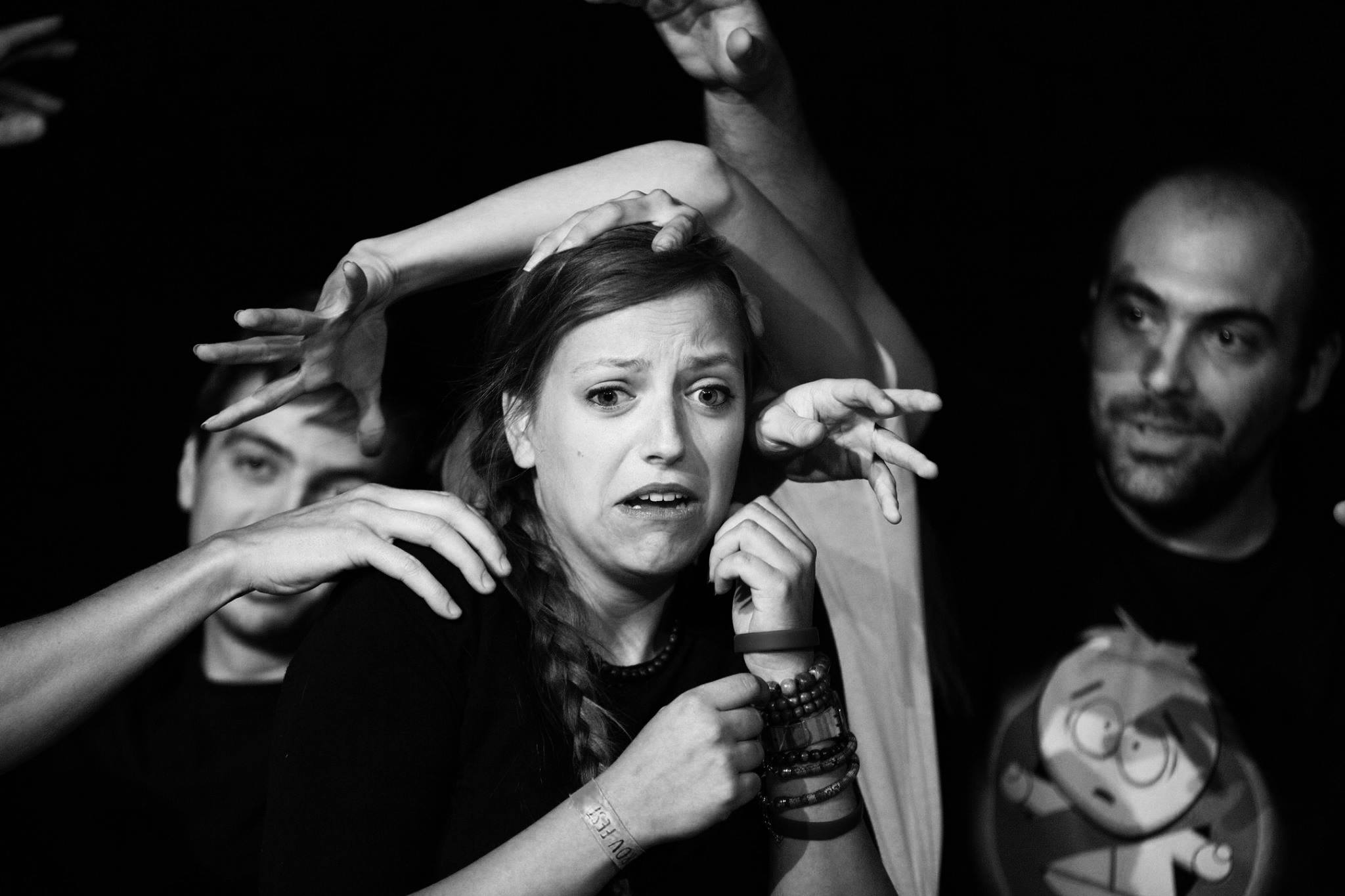 Event Details

Everyone has that ugly inside. No matter how much we don't want to have it and how we try avoid it, it will always be with us. In this workshop you will become friends with your inner and outer ugliness. You will learn when and how to use it. You will take more risks with making strong decisions. You will look very bad and feel joy because of it. You will embarrass your inner critic. You will use your body. How to make the ugliness authentic and also how to hide it sometimes? Will you dare to be ugly?

Participation fee: €35 for 3h of workshop.
Basic improv experience is required.
Maximum 12 participants, minimum 6.

Beata Różalska is a Polish artist and improviser who started her improv adventure in 2007. She works with Polish groups SzaFoFe, 7 Women of Different Ages and international group The SIN. She performs regularly on Polish and international stages, ex. Improfest Cracow, Mount Olymprov, The BIG IF Barcelona, Sofia International Improv Festival and Improvention Canberra. On stage she looks for variety using freedom and her nature.
Time

(Friday) 19:30 - 22:30
Location

BATS Little Theater

Paardenmarkt 111, 2000 Antwerpen