11feb19:3021:30Improvisation 101Ten Tuesday Evenings in Spring19:30 - 21:30 Theater Het Klokhuis, Parochiaanstraat 4, 2000 Antwerpen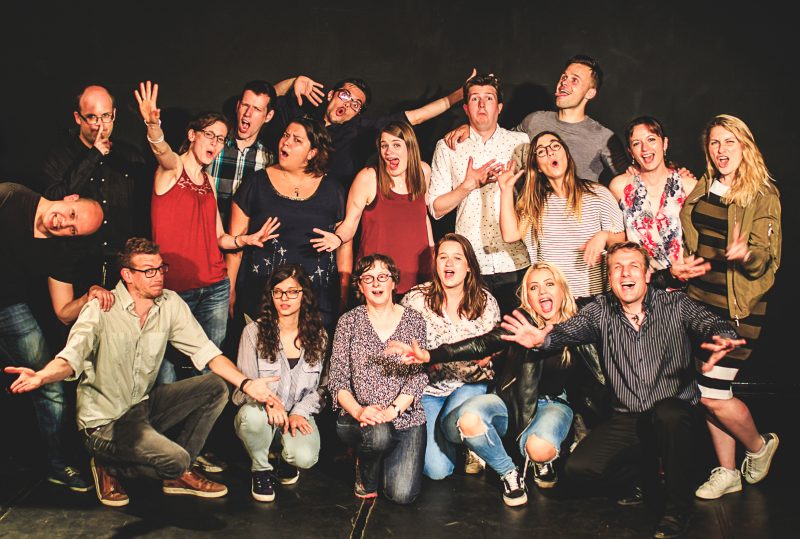 Event Details
When: 10 Tuesdays in Feb-May 2020, 19:30-21:30
Dates: 11/2, 18/2, 3/3, 10/3, 17/3, 24/3, 21/4, 28/4, 5/5, 12/5
Where: Het Klokhuis, Parochiaanstraat 4, 2000 Antwerpen
Fee: €135 standard / €100 for students
Teachers: Jasper Steurs and others
Language: English
Questions: leen@swaajp.be
Course description
This course will let you take your first steps into improvisation theatre. Both people with and without acting experience are welcome to explore what an empty stage can turn into, using just your own imagination. You will rediscover your natural spontaneity by going outside of your comfort zone and surprise yourself with the splendid outcome. Participants will get to know the principles of improvisation, and explore them in improv games and exercises focusing on characters, emotions, decor, and story.
Why should I participate?
This course is recommended for people who want to play theatre but are too creative to follow the lines written by others, people who want to improve their public speaking, and definitely people who want to have a lot of fun!
Cancellation Policy
Full refund is possible up until two weeks before the start of the course. Up until one week before the start of the course, a refund of 50% of the fee is possible.
We can do no refunds closer than one week to the start of the course.
The course needs at least six participants, otherwise it will be cancelled and fully refunded (except for the processing cost).
Time

(Tuesday) 19:30 - 21:30
Location

Theater Het Klokhuis

Parochiaanstraat 4, 2000 Antwerpen