22mar19:0022:00Nature is Body / Body is Nature - Keng-Sam Chané Chick TéWorkshop19:00 - 22:00 't Werkhuys, Zegelstraat 13, 2140 Borgerhout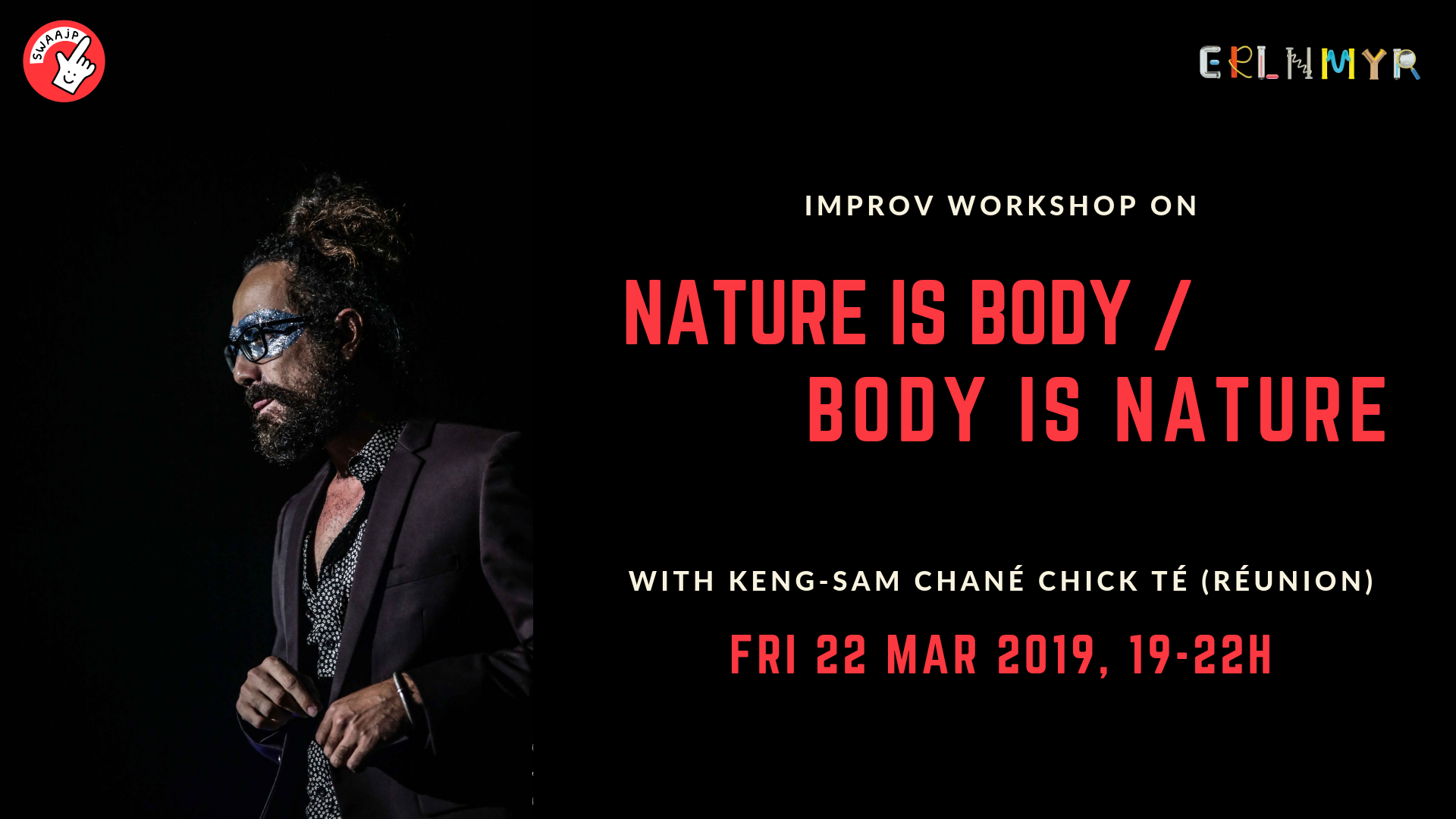 Event Details

Explore our body as a tool for long form and find the musicality within ourselves and the group to tell the same story. Specific objectives of the class include the exploration of the power of silence in an improv scene shared by the others, the search for the urges of your body to be connected to yourself and your partners in order to tell your story, and musicality as a tool to create your character, your content and your connection with the other.

Participation fee: €35 for 3h of workshop.
Basic improv experience is required.
Maximum 12 participants.

Keng-Sam Chane Chick Té is an improviser from Reunion Island (French Department). He has been teaching and performing improv for 17 years in many different places around the world such as Europe, the US, Canada, South Africa, and Australia. When Keng-Sam is not busy travelling, he is producing the FERIIR Festival (International Improv Festival of Reunion) which takes place once a year and other major improv events on the island.
Time

(Friday) 19:00 - 22:00
Location

't Werkhuys

Zegelstraat 13, 2140 Borgerhout